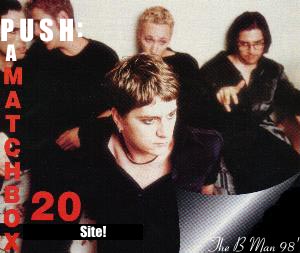 Welcome to Push: A Matchbox 20 Site!
Take a look around....Have fun!
Last Updated: 4/24/98
IS......
Rob Thomas - Vocals
Kyle Cook - Lead Guitar
Adam Gaynor - Rhythm Guitar
Brian Yale - Bass
Paul Doucette - Drums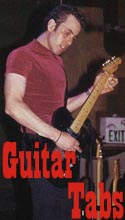 Check out some of the cool tabs I have found on this awesome band!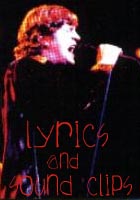 Wanna find out what the heck Rob is saying? Click the image to find out!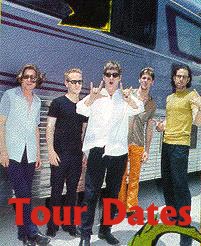 Check out where you can see Matchbox 20 next!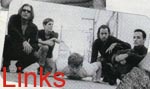 Yes, I know it's a direct link to UBL but so what?

Now you can chat with other MB20 fans like me!
Email The B Man! Why? Why not?
Sign my Guestbook!!!
Sign My Guestbook
View My Guestbook



Wanna know when my page is updated?
---
Well that's it for now! Until then kiddies!
You are the
Matchbox 20 Fan to come to this place since we opened our doors on 4/17/98!

This Shades Of Shame WebRing site is owned by The B Man.


[ Prev5 | Prev | Random | Index | Skip | next5 ]


Want to join the ring? Get the info.


Submit your page to 34 popular sites for free!

Click here to go to back!